<![CDATA[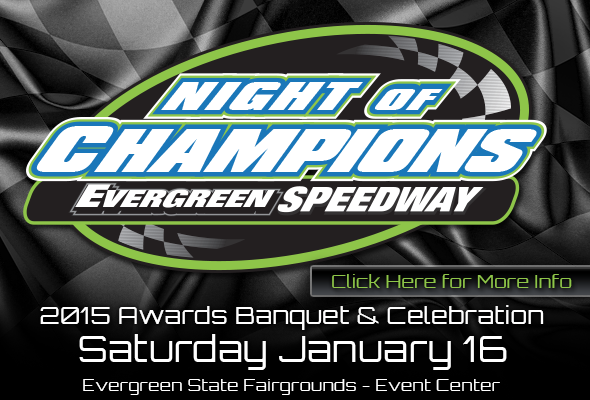 Evergreen Speedway  will honor motorsports champions, drivers and all teams from Evergreen Speedway, Evergreen Drift ProAm & Grassroots Series, NW Pro 4 Trucks and more on January 16!
Make plans today to attend. Contact friends, sponsors and pit crew members to share and save this date.
WHERE: Weikel Events Center at the Evergreen State Fairgrounds
WHEN: Saturday January 16 | No Host Cocktails 4:45 | Dinner at 6pm | Music Following Awards
***Attendees Must RSVP – There will be no walk up ticket sales at the event***
Watch for Ticket Info – Assigned Seating – Tables of 8 or 10. Your Name is held at the event check-in.
To RSVP / Buy Tickets call our office at 360-805-6100. Visit the Speedway office during business hours
Coming Soon – Click Here to Purchase Tickets Online
TIP: Make arrangements with your team and RSVP all at once for easy seating arrangements.

]]>