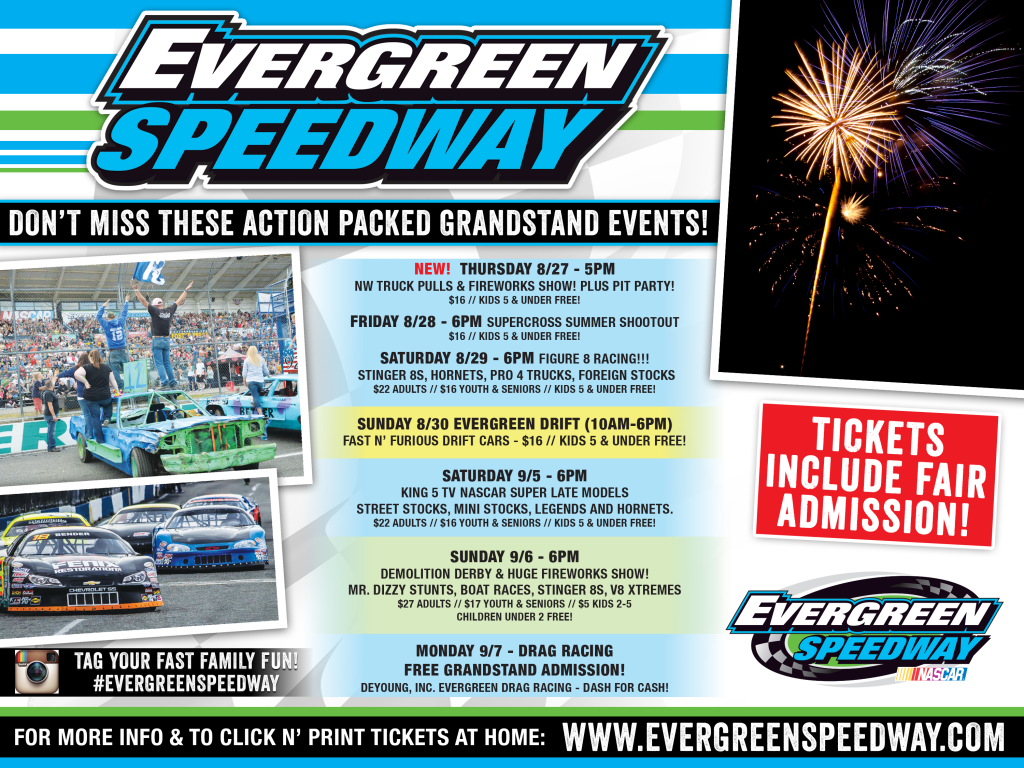 NEW! Thursday 8/27 – 5PM
NW Truck Pulls & Fireworks Show!
PLUS PIT PARTY at 5pm!
Grandstands & Trackside Access Open at 4pm | Fireworks at 9pm
$16 // KIDS 5 & UNDER FREE!
Get Tickets Online Here –> http://goo.gl/o5pK7N
---
Friday 8/28 – 6pm
Supercross Summer Shootout
"Northwest's Stars of Motocross Compete on a high-flying, challenging Supercross Track"
$16 // KIDS 5 & UNDER FREE!
Get Tickets Online Here –> http://goo.gl/tYaODl
---
Saturday 8/29 – 6pm
Figure 8 Racing!!!
Super Stock Figure 8, Stinger 8s, Hornets, Pro 4 Trucks, Foreign Stocks
"Stars and Cars Battle through the World's Most Dangerous Intersection in Wild Figure 8 Racing!"
$22 Adults // $16 Youth & Seniors // KIDS 5 & UNDER FREE!
Get Tickets Online Here –> http://goo.gl/kgPKLz
---
Sunday 8/30 – (10AM-6PM)
Evergreen Drift – ProAm Championship
FAST N' FURIOUS DRIFT CARS – $16 // Kids 5 & Under Free!
"As Seen on Youtube, Facebook & Instagram… ProAm Drift Drivers & Cars Compete for the Top Spot!"
Get Tickets Online Here –> http://goo.gl/GnvaSX
---
Saturday 9/5 – 6PM
KING 5 TV NASCAR Super Late Models
Street Stocks, Mini Stocks, Legends and Hornets
"Cars & Stars of the NASCAR Whelen All-American Series push the limits of speed in their quest for victory!"
$22 Adults // $16 Youth & Seniors // Kids 5 & Under Free!
Get Tickets Online Here –> http://goo.gl/jqhxUf
---
Sunday 9/6 – 6PM
DEMOLITION DERBY & HUGE FIREWORKS SHOW!
Mr. Dizzy Stunts, Boat Races, Stinger 8s, V8 Xtremes
"Smash, Crash.. Light up the Night Sky… Washington's Fair Tradition!"
$27 Adults // $17 Youth & Seniors // $5 Kids 2-5 // Ages Under 2 No Charge.
Get Tickets Online Here –> http://goo.gl/mvjDUP
*** Purchasing in advance, online highly recommended. ***
---
Monday 9/7 – DRAG RACING – FREE GRANDSTAND ADMISSION w/ Fair Ticket!
---
- Ticket Price Includes Fair Admission when bought in Advance.
- Buy Online, at the Fair Entrance Gates, Grandstand Box Office (*** Box Office Fees May Apply ***)
- Grandstands Open 60 Minutes before show times unless noted otherwise.
- Events Held Rain or Shine – Covered Grandstand Seating.
- Re-Entry into Grandstands Allowed with ticket and hand stamp.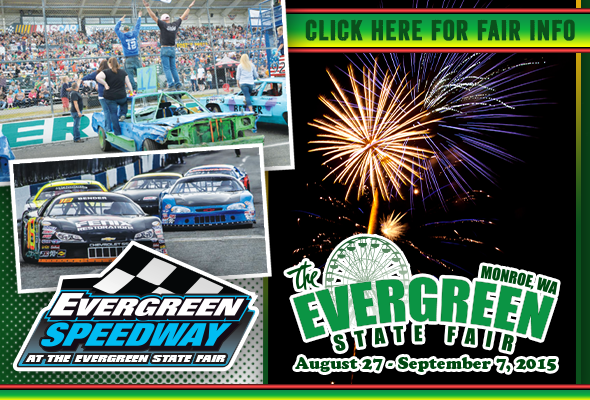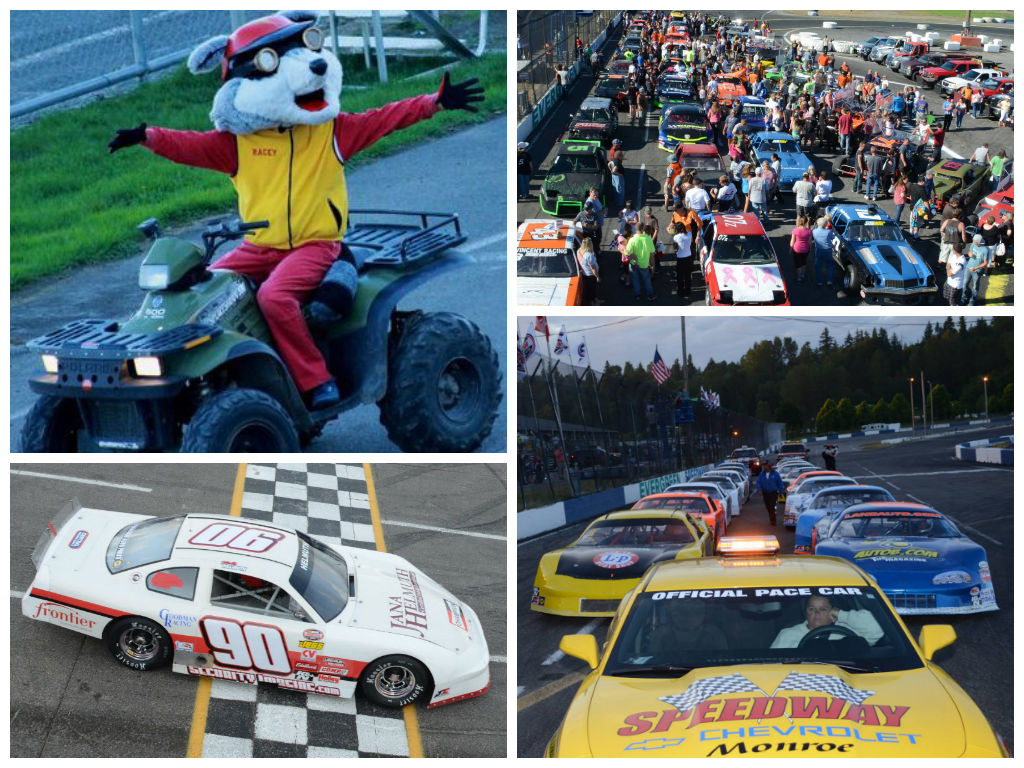 Don't miss an action packed night of high-speed thrills with your family at Evergreen Speedway. Join the fun at Frontier Family Nights. Kids 10 & Under are FREE! Grandstand Tickets are just $10. Fast, Affordable fun the whole family will enjoy.
See NASCAR Racing, wild Figure 8 cars, meet the drivers at FanFest and more!
2015 Frontier Communications Family Nights
Saturday August 22 – Get Tickets!
Grandstands Open at 4pm – Racing 6pm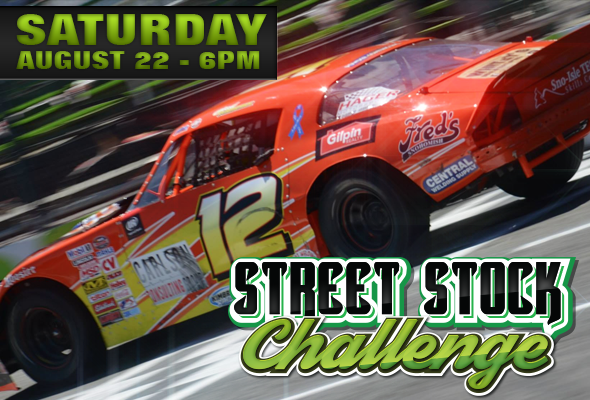 $1500 to win Street Stock Challenge. All Street Stock cars that race in the Northwest are invited! August 22, 2015 on the 3/8 oval.
1) Evergreen Cars. Printed track rules with these exceptions:
3000 lbs minimum with Evergreen legal Engine
57% Left Side
Carburetor:
A) 650 CFM list number 4777 or 80541
B) 750 list number 4779 or 80528
C) Tires: Hoosier 970 or American Racers 970
D) 8″ or 10″ steel rims
David Mayhew proved that Washington's Evergreen Speedway is his track. Earns Back-To-Back Wins At Evergreen Speedway.
NASCAR Home Tracks