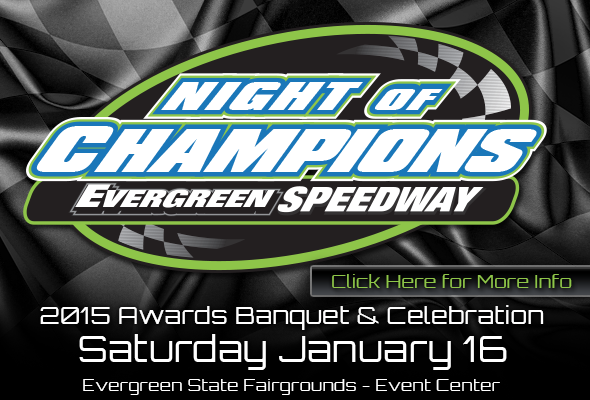 Evergreen Speedway  will honor motorsports champions, drivers and all teams from Evergreen Speedway, Evergreen Drift ProAm & Grassroots Series, NW Pro 4 Trucks and more on January 16!
Make plans today to attend. Contact friends, sponsors and pit crew members to share and save this date.
WHERE: Weikel Events Center at the Evergreen State Fairgrounds
WHEN: Saturday January 16 | No Host Cocktails 4:45 | Dinner at 6pm | Music Following Awards
***Attendees Must RSVP – There will be no walk up ticket sales at the event***
Watch for Ticket Info – Assigned Seating – Tables of 8 or 10. Your Name is held at the event check-in.
To RSVP / Buy Tickets call our office at 360-805-6100. Visit the Speedway office during business hours
Coming Soon – Click Here to Purchase Tickets Online
TIP: Make arrangements with your team and RSVP all at once for easy seating arrangements.
Whether you Drift, Drag, AutoX or compete every Saturday night with NASCAR, 425 Motorsports is great resource for gear. Checkout their Holiday promotions. It's a great way to give the racer in your family the ultimate stocking stuffer!
Earn $25 425 Bucks when you Purchase $100 – Click on the Links Below
Arrive at the track in 2016 sporting the best gear and safety equipment with help from 425 Motorsports. Shop online today, to save up 15% on some of your favorite and most popular Equipment Bags, Gloves, Head & Neck Restraints, Helmets and more.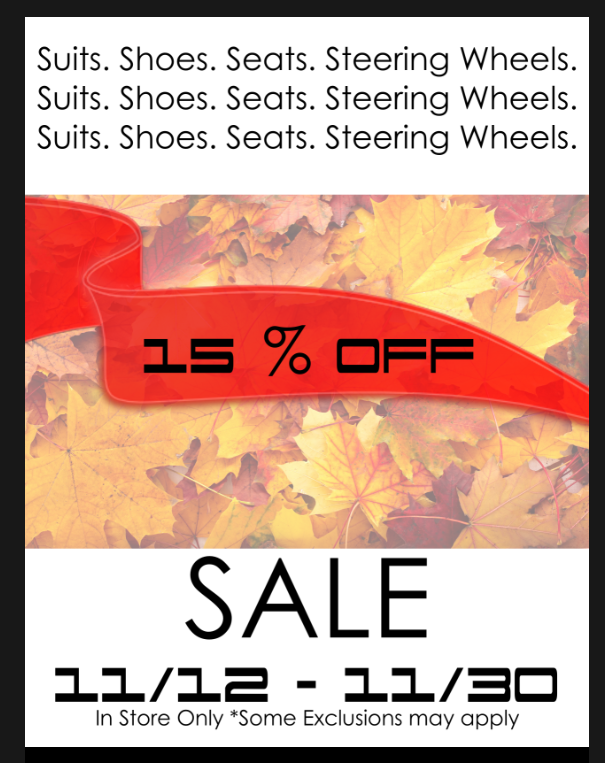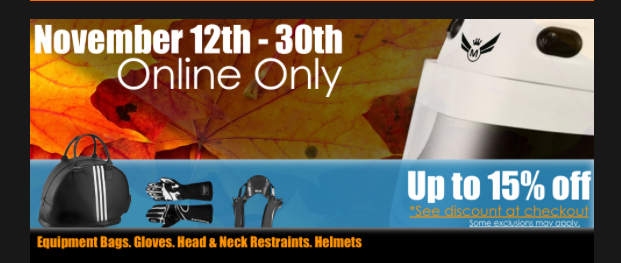 Here's a look at the results from from Northwest Nights Motorsports' Turkey Run Autocross event. Thank you to all the participants and for the donations to local food banks.
Classification - details - MYLAPS Sports Timing
Have you missed some of our recent Evergreen Drift Open Drift events? No, worries. We have more planned thru the winter months. But if you did, check out some of the pics our EVD Media Partners captured.
Open Drift Action Recap from 11-14!
Join the fun with AutoX – Car Show and Food Drive all day Saturday NOV. 21.
The team of Toby Jenkins / Cody Hoopes / Jason Kooy captured the win in the grueling 6-hour Interstate Batteries Pumpkin Smash Enduro. Team Rocco – Jay Carpenter / Justin Brave / Tom Berndt finished 2nd. Team JZ Motorsports finished 3rd after mechanical woes knocked them from a dominating lead with 20-minutes remaining.
Faceook #PumpkinSmash15 Coverage
The Washington State Champion would be crowned at Evergreen Speedway in Monroe, Washington on September 19 th. Mike Holden entered the final event of the 2015 Super Late Model season with just a slim lead in the standings over Doni Wanat.
BY TIM MCDOUGALD
Evergreen: Lang Wins The Battle, Holden Wins The War