Evergreen Speedway will have it's 2014 NW Racers Swap Meet under the Grandstands Saturday November 15, PLUS Open Drift 11:00 am to 6:00 pm
FREE to the Sellers, FREE to the Buyers
Sellers call the office at 360-805-6100 to reserve spaces – limited quantity.
Open to all forms of Evergreen Speedway motorsports & racing.
Sellers set up time 7:30am – 8:45am on Saturday.
Buyers 9:00 am – 4:00 pm.
Grandstand Concessions will be open.
Watch drifting from the Grandstands for FREE or purchase a pit pass for $15.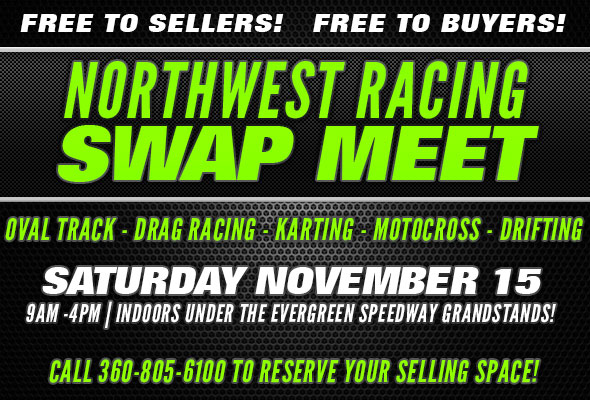 Watch here for more information on the January 17 Night of Champions Awards Banquet. We will honor motorsports champions and drivers from Evergreen Speedway, Evergreen Drift ProAm & Grassroots Series, Evergreen Drags and More! Make plans today to attend. Contact friends, sponsors and pit crew members to share and save this date.
WHERE: Events Center at the Evergreen State Fairgrounds
WHEN: Saturday January 17

SATURDAY JULY 12 6PM - See a special NASCAR Super Late Model race – NASCAR Street Stocks, NASCAR Mini Stocks – Battling Super Stock Figure 8s & Hornets. Foster Press Mayors Cup. Plus network at Chamber of Commerce Night. >>> CLICK HERE FOR TICKETS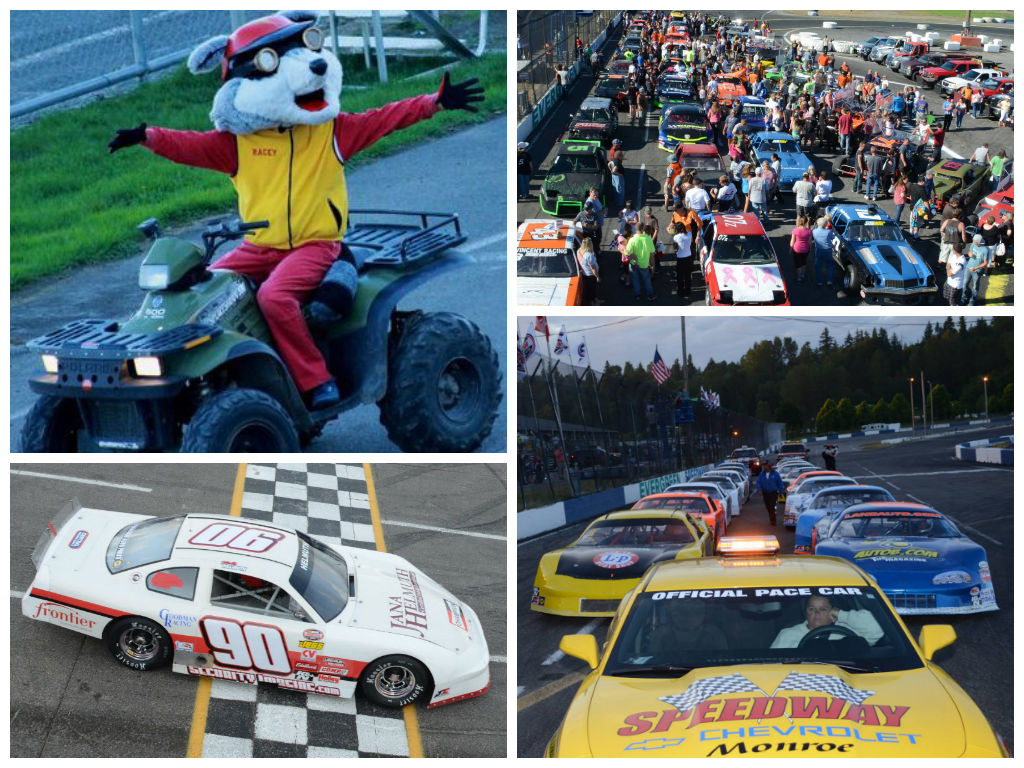 Event Cancled
Event Cancled
Click Here for Info and Tickets
Click Here for Info and Tickets