August 1-2 — Saturday & Sunday. See the fire and fury of the King of the Wing Sprint Car Series. Two days of high speed action and thrills. Rory Price Memorial on the 3/8th Short Track Saturday Night… On Sunday they take on the 5/8th Super Speedway. Plus NASCAR Super Late Models, Street Stocks and Mini Stocks.
August 8 – Presented by Grocery Outlet Monroe. See 3 Main Events of Figure 8 Racing at the "World's Most Dangerous Intersection." NASCAR Outlaw Figure 8, Super Figure 8, Stinger 8 and More. Bikes riders get in FREE. Take a lap around the track!
The 2015 Dream Builders Car Show & Dash 4 Cash Drag Race will be held all day Sunday, August 9th at the Evergreen Speedway. All proceeds benefit the Big Brothers Big Sisters of Snohomish County!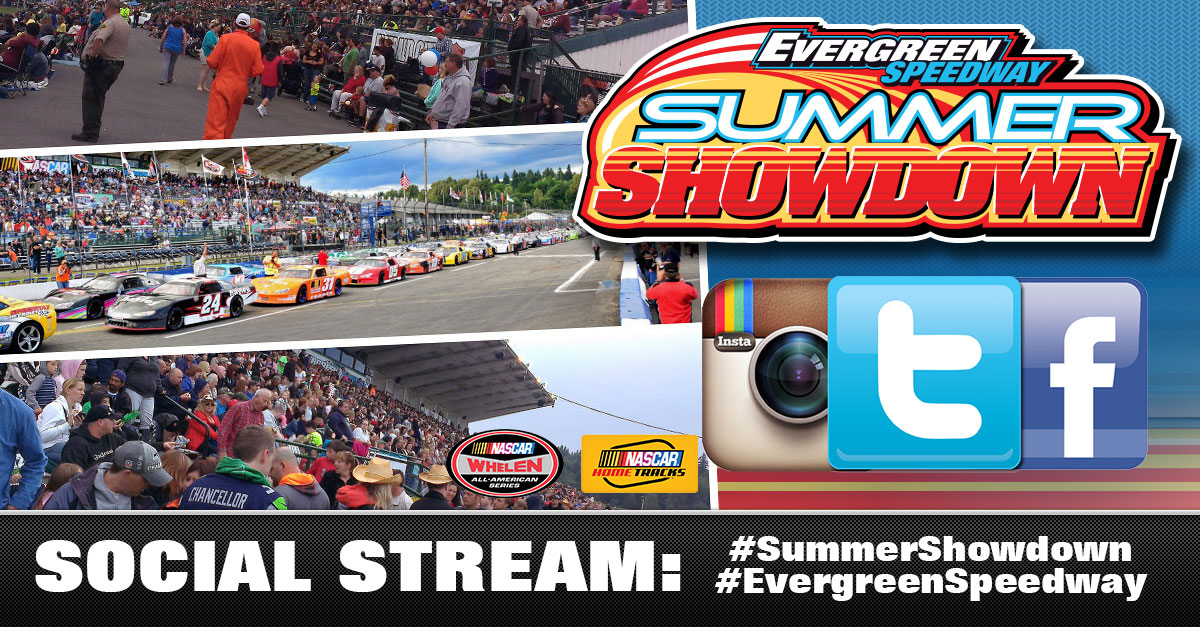 Check out the latest action from fans, racers and the @WAStateNASCAR social team.
Event Cancled
Event Cancled