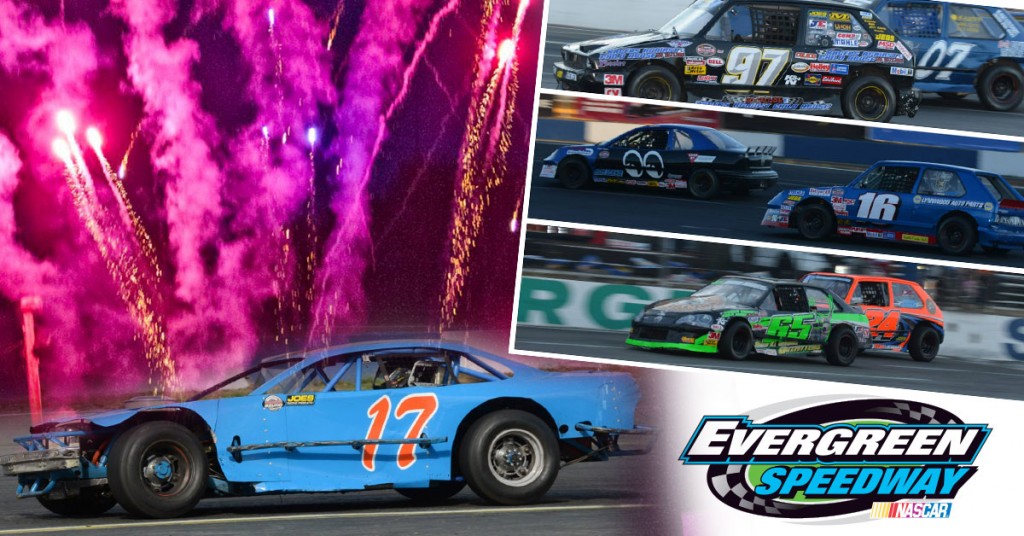 Save with $12 Tickets! Normally $20, get your special tickets while they last. Limited time offer! 
FEATURING:
61st Annual Season Opener — Fireworks, Seahawkers Celebration, Mr. Dizzy, NASCAR Super Late Models, Super Stock Figure 8, NASCAR Mini Stocks, Stinger 8s, Bump to Pass.
This is a Rain or Shine Event – Covered Grandstands Available
EVENT SCHEDULE:
Grandstands open at 12pm
Seahawker Festivities & NASCAR Whelen All-American Series Practice
Racing at 6pm
TICKETS
Limited time ticket offer. Click here for $12 Tickets.
SEAHAWKERS CELEBRATION:
Contact Organizers and visit their Facebook Event Page – Click Here
**Events Subject to Change **
Special Appearances by:
Blitz
Sea Gals
The 12th Pony's
Mr & Mrs Seahawk
Big LO
Boot Boogie Babe's (12th Man Line Dancers)
Gary Payton
Downtown Joe Bryant
The Seattle Mist Ladies Professional Football Players
Seahawks Alumni:
Norm Johnson
Joe Tafoya
Nesby Glasgow
Eddie McMillian
Hilary Butler
Alonzo Mitz
John Williams
Randall Morris
Art Kuehn
John McMakin
Kerry Carter
More Seahawkers Event Info Here
Watch this page for updated event info.
Evergreen Speedway's crashing, smashing fun is back at the Washington State Spring Fair! It's Motorsport Mayhem all weekend long at the Washington State Spring Fair April 17-19, 2015. Tricked out monster trucks and smashing cars collide for an action-packed event you won't want to miss!
Tickets now on sale – Purchase online by April 16 and save up to $5 per ticket.
More Information
View SLAMFEST Participant Info & Registration – CLICK HERE
Demolition Derby Rules – CLICK HERE
See all the Motorsports Mayhem! – Save on Tickets, CLICK HERE!

SATURDAY JULY 12 6PM - See a special NASCAR Super Late Model race – NASCAR Street Stocks, NASCAR Mini Stocks – Battling Super Stock Figure 8s & Hornets. Foster Press Mayors Cup. Plus network at Chamber of Commerce Night. >>> CLICK HERE FOR TICKETS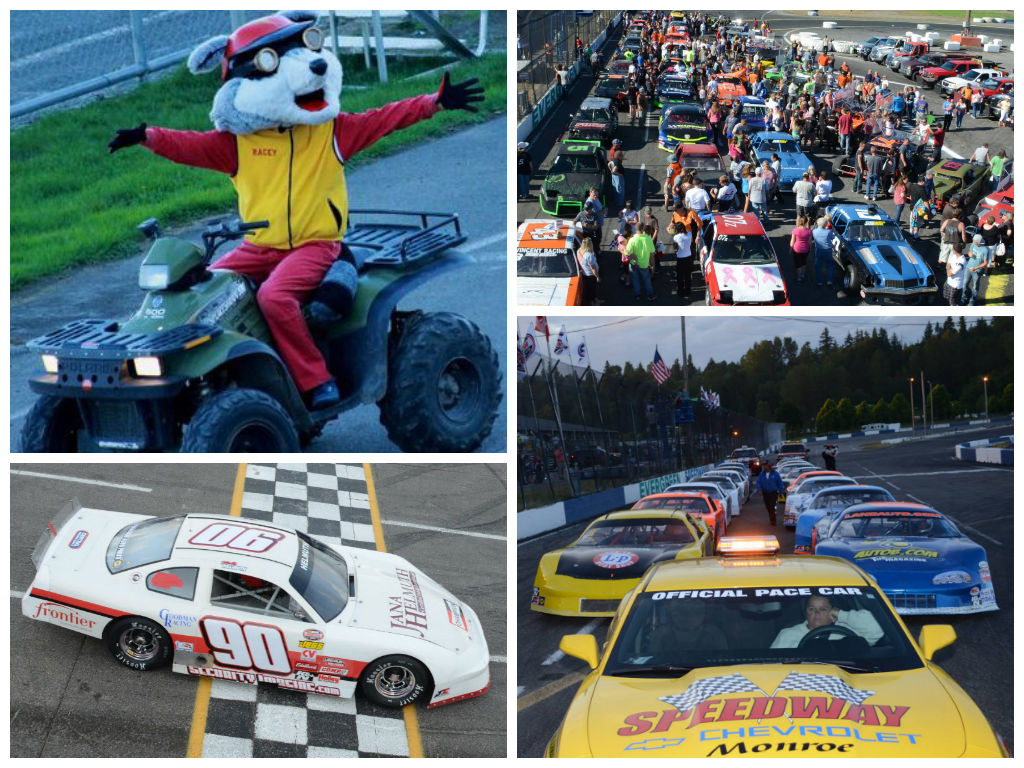 Event Cancled
Event Cancled