What's your car got? Challenge your buddies at Evergreen Street Drags. Find out more at EvergreenDrags.com

Get Tickets Here!
Click Here For 2o14 Slamfest Page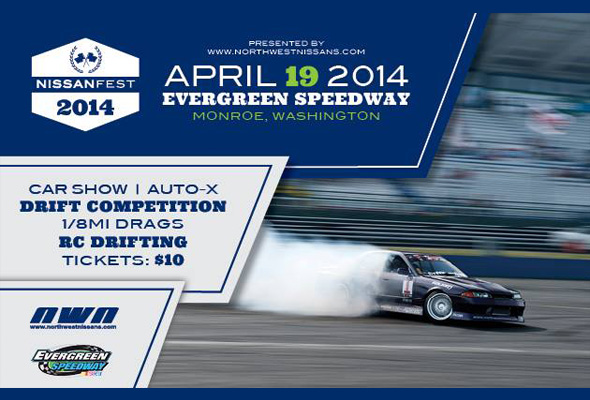 Saturday April 19 at 11am
This is our 3rd annual NissanFest event at Evergreen Speedway, with the success of last year we are happy to bring it back with even more events and activities for everyone to enjoy! This year we're bringing back the Car Show, Drift Competition and adding some other great activities for all automotive enthusiasts.
General Admission – $10
Event Cancled