Three Hours of Pumpkin Smashing Racing Mayhem! Coming Saturday Oct. 25 at Noon. Rain or Shine. This event will be open to all 4cyl. Door Bar, Caged Hornets, Stingers, Road Runners, and Bumble Bees from around the NW!
Grab a 4 Cylinder Car, some friends and come join the fun!
Bonus Awards
First 25 Entries Receive $100 Gift Certificates from K&N Filters
Random Drawings for Grocery Outlet Gift Cards
2015 Pit Pass Vouchers
More bonuses will be listed here. (Top Finishing Female, Top South Sound Speedway Bumble Bee or Stinger, Top Skagit or Grays Harbor Raceway Tuner…)
Fans or Business Owners: Create your own award for added PR. Just give us a call at 360-805-6100.
Watch here for more information on the January 17 Night of Champions Awards Banquet. We will honor motorsports champions and drivers from Evergreen Speedway, Evergreen Drift ProAm & Grassroots Series, Evergreen Drags and More! Make plans today to attend. Contact friends, sponsors and pit crew members to share and save this date.
WHERE: Events Center at the Evergreen State Fairgrounds
WHEN: Saturday January 17
Evergreen Speedway will have it's 2014 NW Racers Swap Meet under the Grandstands Saturday November 15, PLUS Open Drift 11:00 am to 6:00 pm
FREE to the Sellers, FREE to the Buyers
Sellers call the office at 360-805-6100 to reserve spaces – limited quantity.
Open to all forms of Evergreen Speedway motorsports & racing.
Sellers set up time 7:30am – 8:45am on Saturday.
Buyers 9:00 am – 4:00 pm.
Grandstand Concessions will be open.
Watch drifting from the Grandstands for FREE or purchase a pit pass for $15.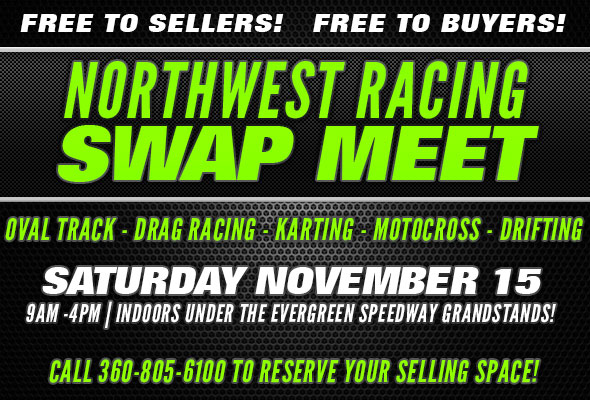 SATURDAY JULY 12 6PM - See a special NASCAR Super Late Model race – NASCAR Street Stocks, NASCAR Mini Stocks – Battling Super Stock Figure 8s & Hornets. Foster Press Mayors Cup. Plus network at Chamber of Commerce Night. >>> CLICK HERE FOR TICKETS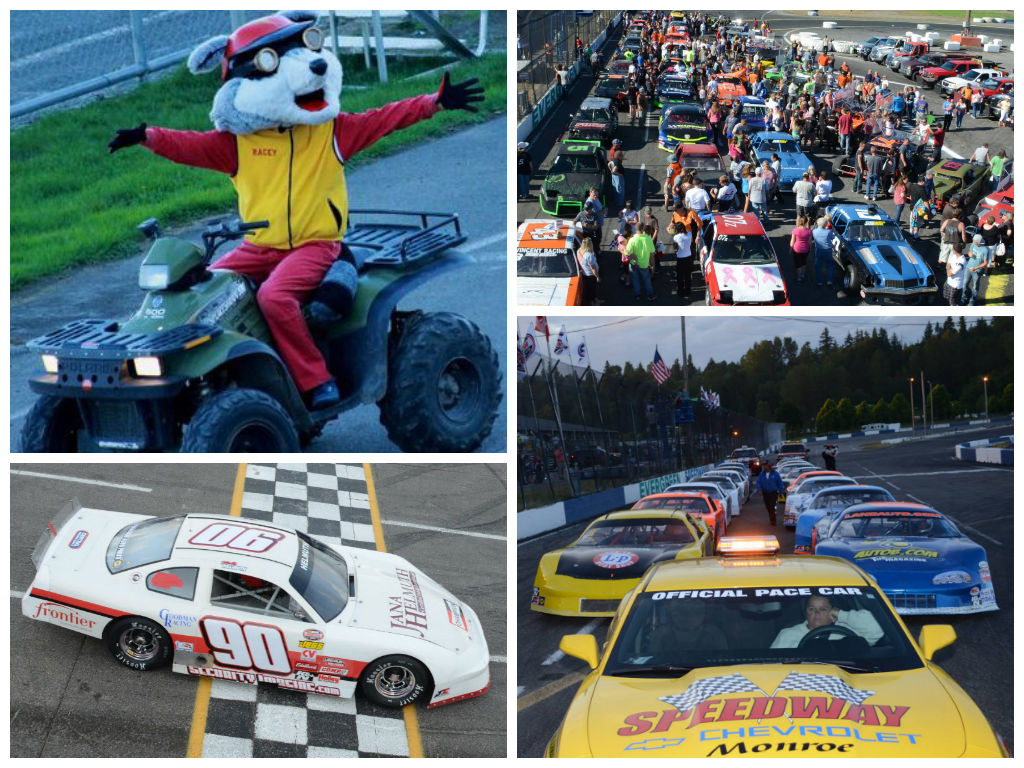 Event Cancled
Event Cancled
Click Here for Info and Tickets
Click Here for Info and Tickets