LIVE Timing / Past Events
All information displayed is to be considered unofficial.
This page will display live timing and scoring from Evergreen Speedway events. Live data is displayed in the box above and is automatically updated via information sent from the transponders attached to each car. There is no need to refresh the page during an event – it will automatically refresh each time a car crosses the start/finish line. 
NOTE: Once an event begins, you can toggle back and forth between 'Sort by Position' and 'Sort by Time' using the icon in the upper right corner of the scoring box above.
Click for printable .pdf version!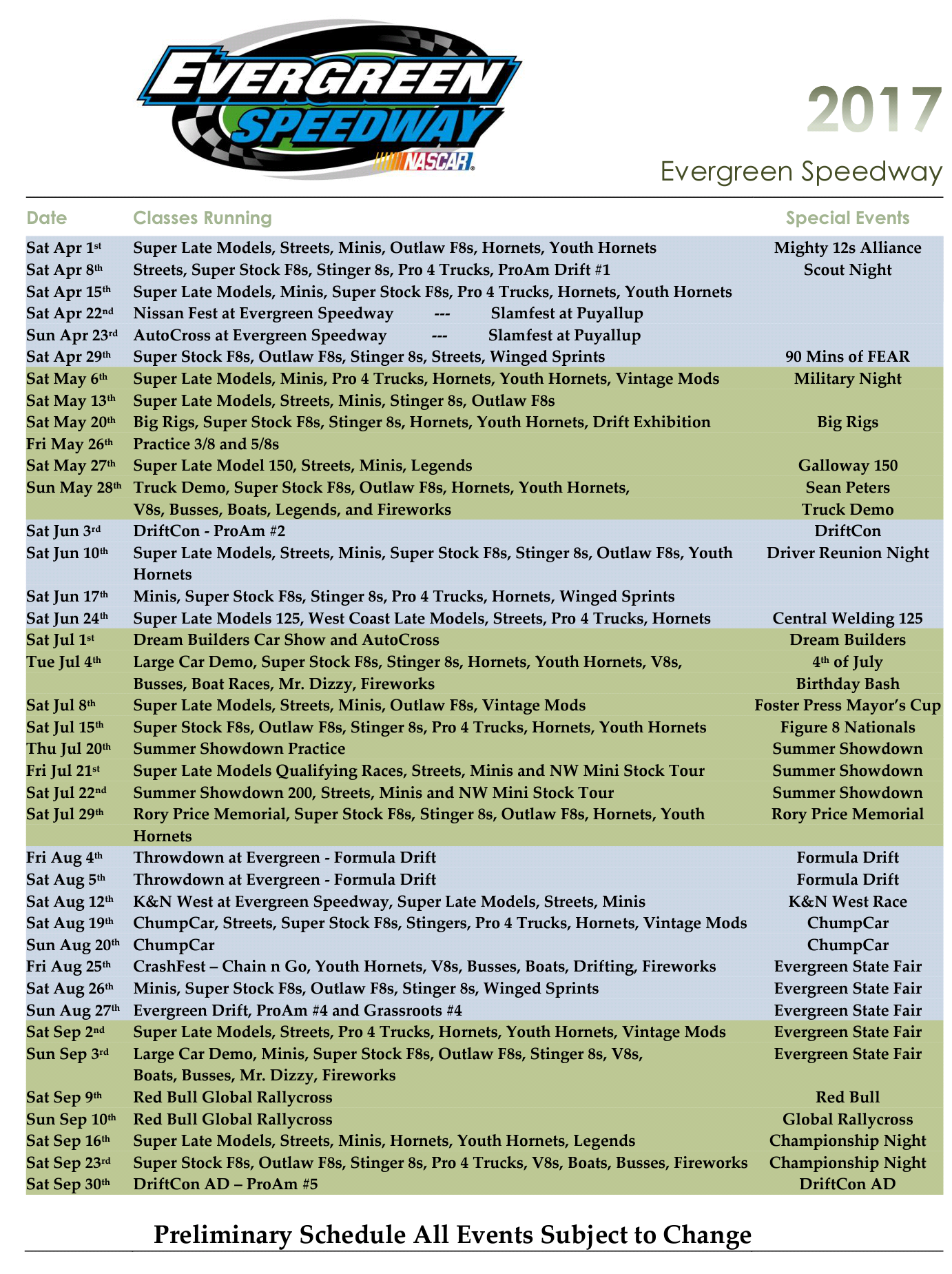 Evergreen Speedway is happy to announce our partnership with Toys for Tots – South Snohomish County and we're accepting new/unwrapped toys at our office during normal business hours (9-5 Tue-Fri)  through December 21st! Please help us help children in South Snohomish County!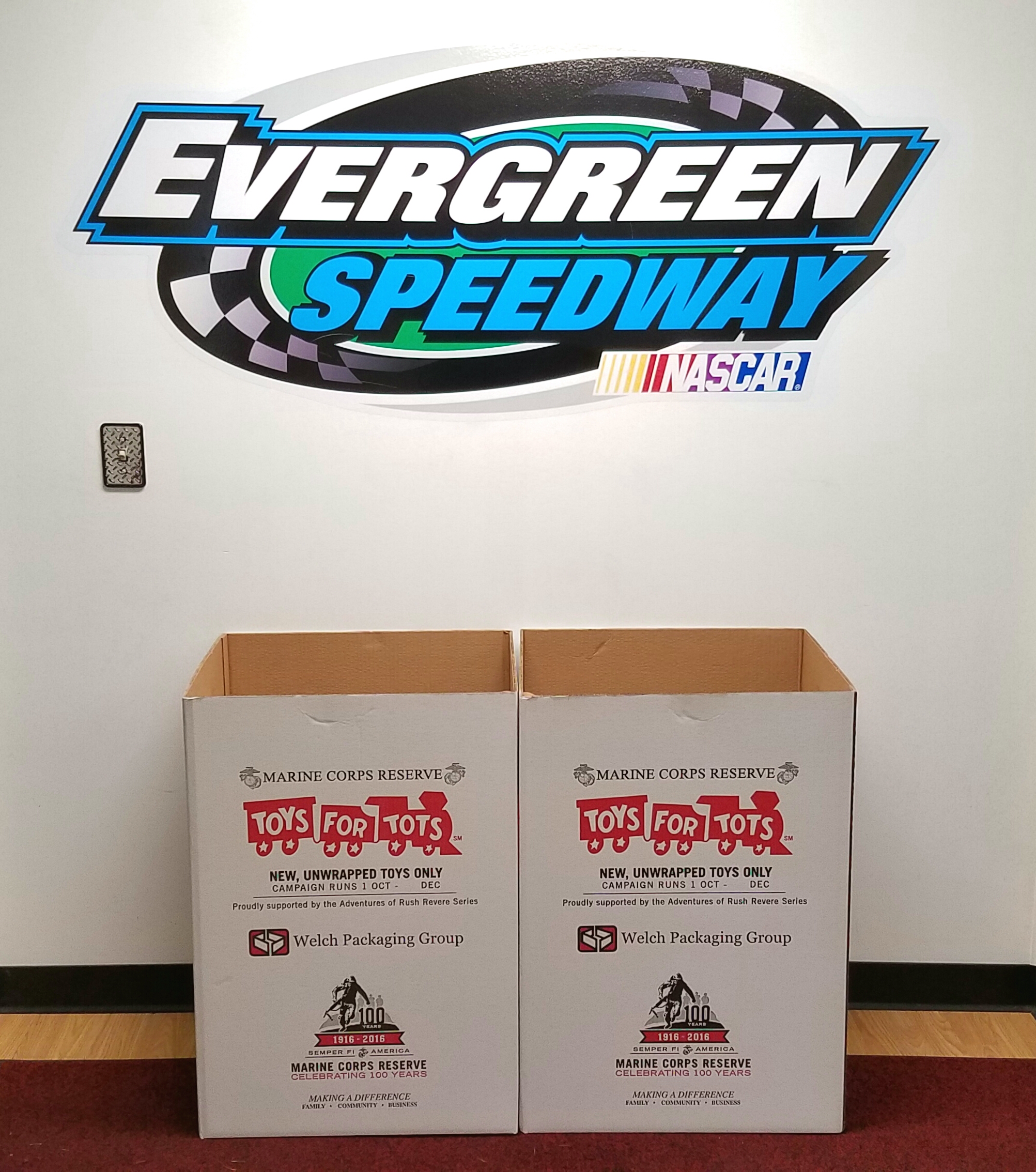 U.S. Marine Corps Reserve Toys for Tots Program
MISSION:
The mission of the U.S. Marine Corps Reserve Toys for Tots Program is to collect new, unwrapped toys during October, November and December each year, and distribute those toys as Christmas gifts to needy children in the community in which the campaign is conducted.
GOAL:
The primary goal of Toys for Tots is to deliver, through a shiny new toy at Christmas, a message of hope to needy youngsters that will motivate them to grow into responsible, productive, patriotic citizens and community leaders.
OBJECTIVES:
The objectives of Toys for Tots are to help needy children throughout the United States experience the joy of Christmas; to play an active role in the development of one of our nations most valuable natural resources – our children; to unite all members of local communities in a common cause for three months each year during the annual toy collection and distribution campaign; and to contribute to better communities in the future.
ACTIVITIES:
The principal Toys for Tots activities which take place each year are the collection and distribution of toys in the communities in which a Marine Corps Reserve Unit is located and in communities without a Reserve Unit that has a Marine Corps League Detachment or group of men and women, generally veteran Marines, authorized by Marine Toys for Tots Foundation to conduct a local Toys for Tots campaign. Local Toys for Tots Campaign Coordinators conduct an array of activities throughout the year, which include golf tournaments, foot races, bicycle races and other purely voluntary events designed to increase interest in Toys for Tots, and concurrently generate toy and monetary donations.
Thanks to Foundation Church in Everett, WA who has donated permanent warehouse and storage space to our Toys for Tots Program.
The facility address is:
Toys for Tots
c/o The Foundation Church
2730 Oakes Avenue
Everett, WA  98201
As Always – Thanks for your support!
For further assistance please contact:
Mary Butler:
[email protected]
(425) 309-0047
Please send checks or money order donations to:
Toys for Tots
5318 108th Street NE Unit B
Marysville, WA  98271
Thank you!
We attended the 50th annual SEMA SHOW in Las Vegas earlier this month to meet with Bardahl and Formula Drift, other potential marketing partners, and learn from the many training classes SEMA makes available to attend!
If you aren't familiar with SEMA, it's the world's premier automotive specialty products trade event where companies can display their products and services to a large audience. The show isn't open to the general public. 

Here's a few pictures from Tuesday, Wednesday, Thursday, and Friday of the show!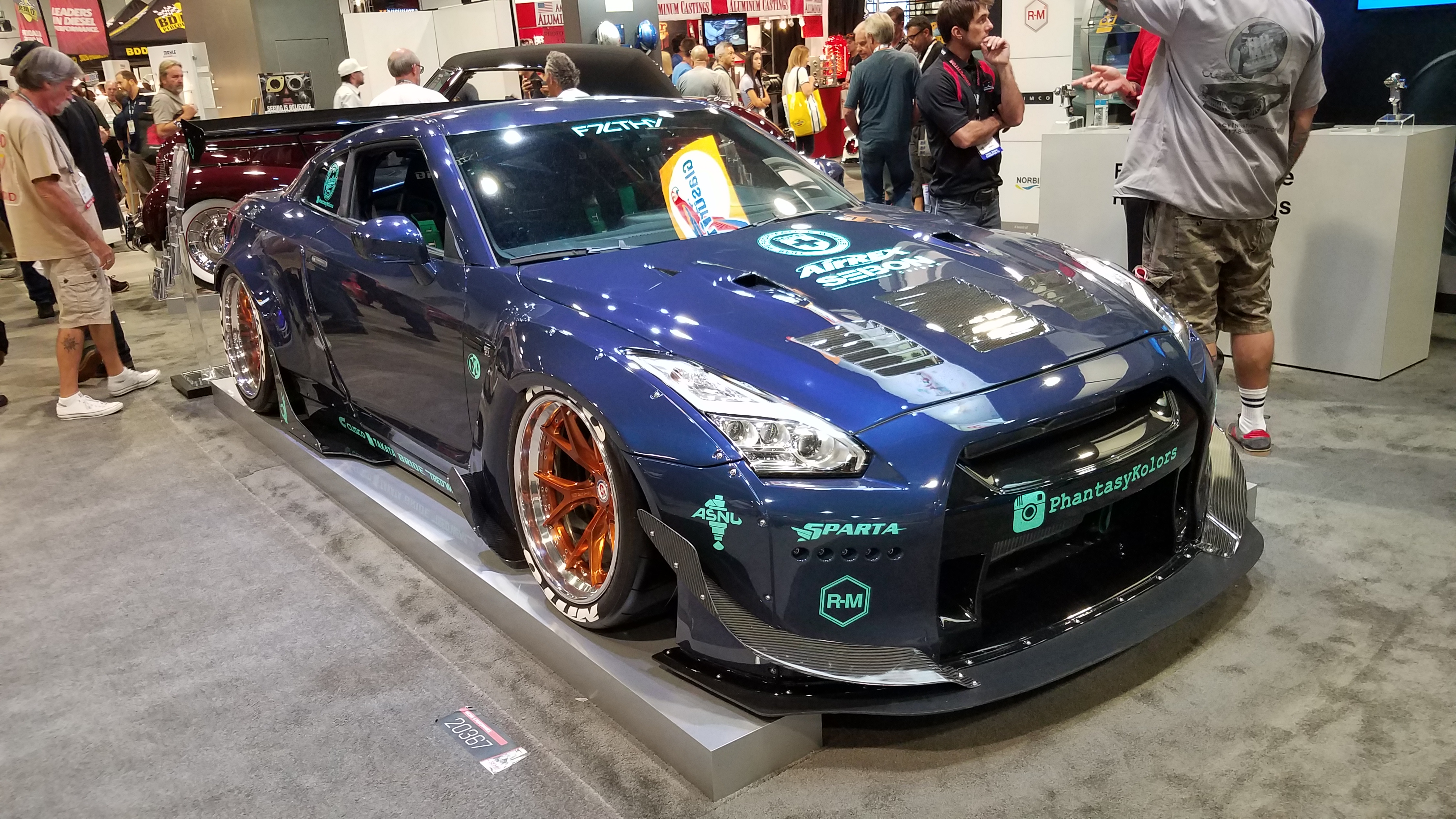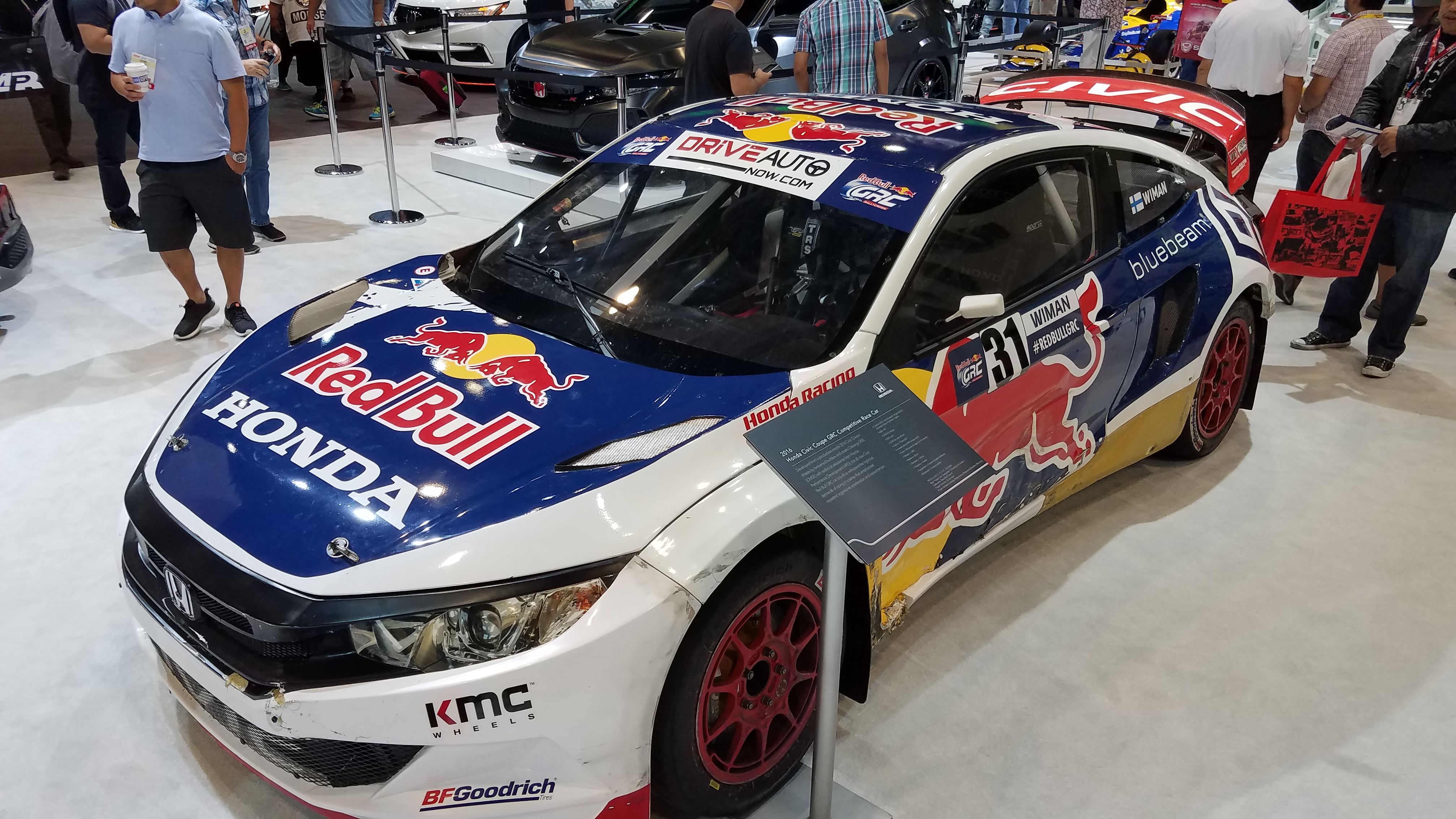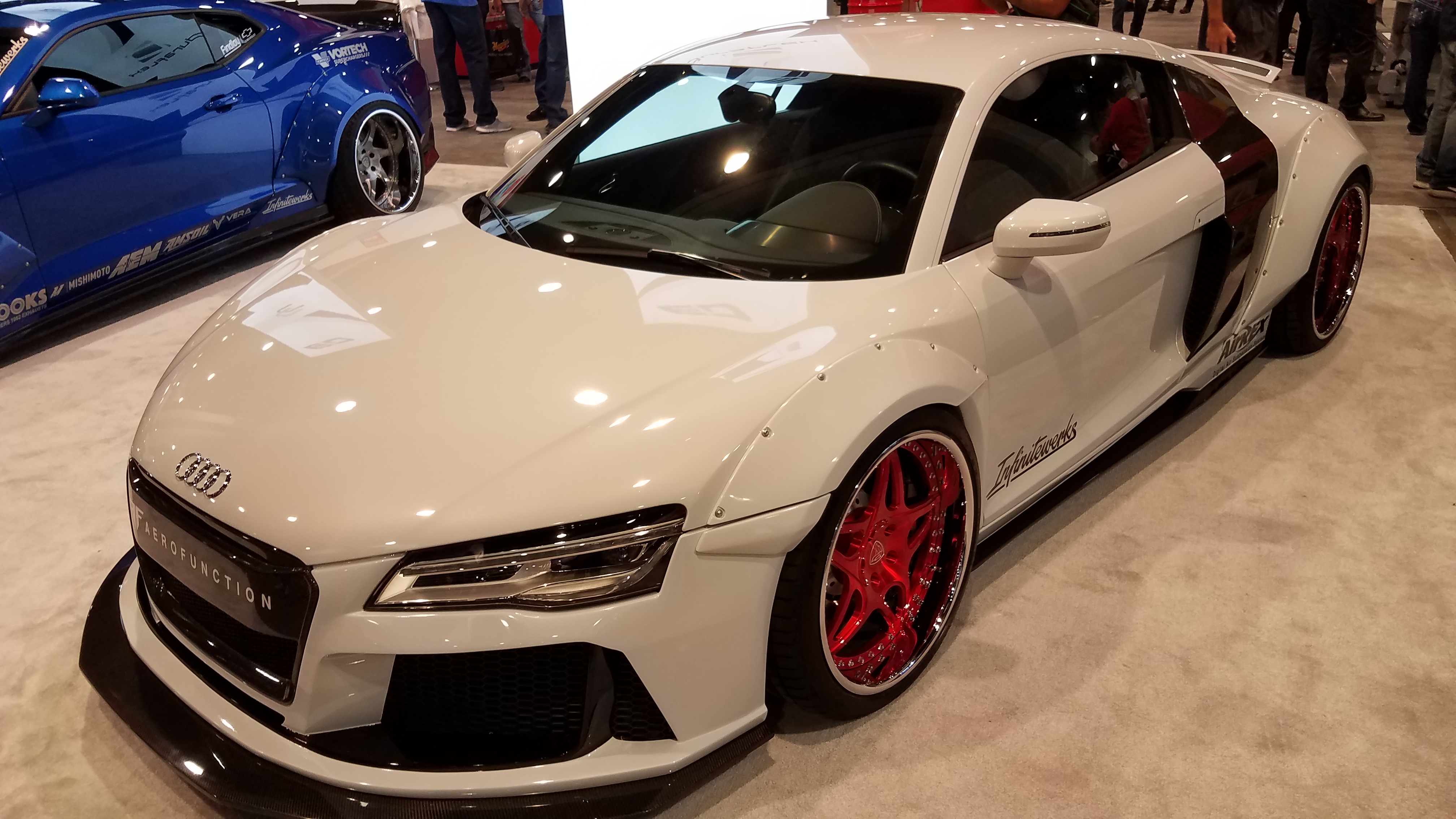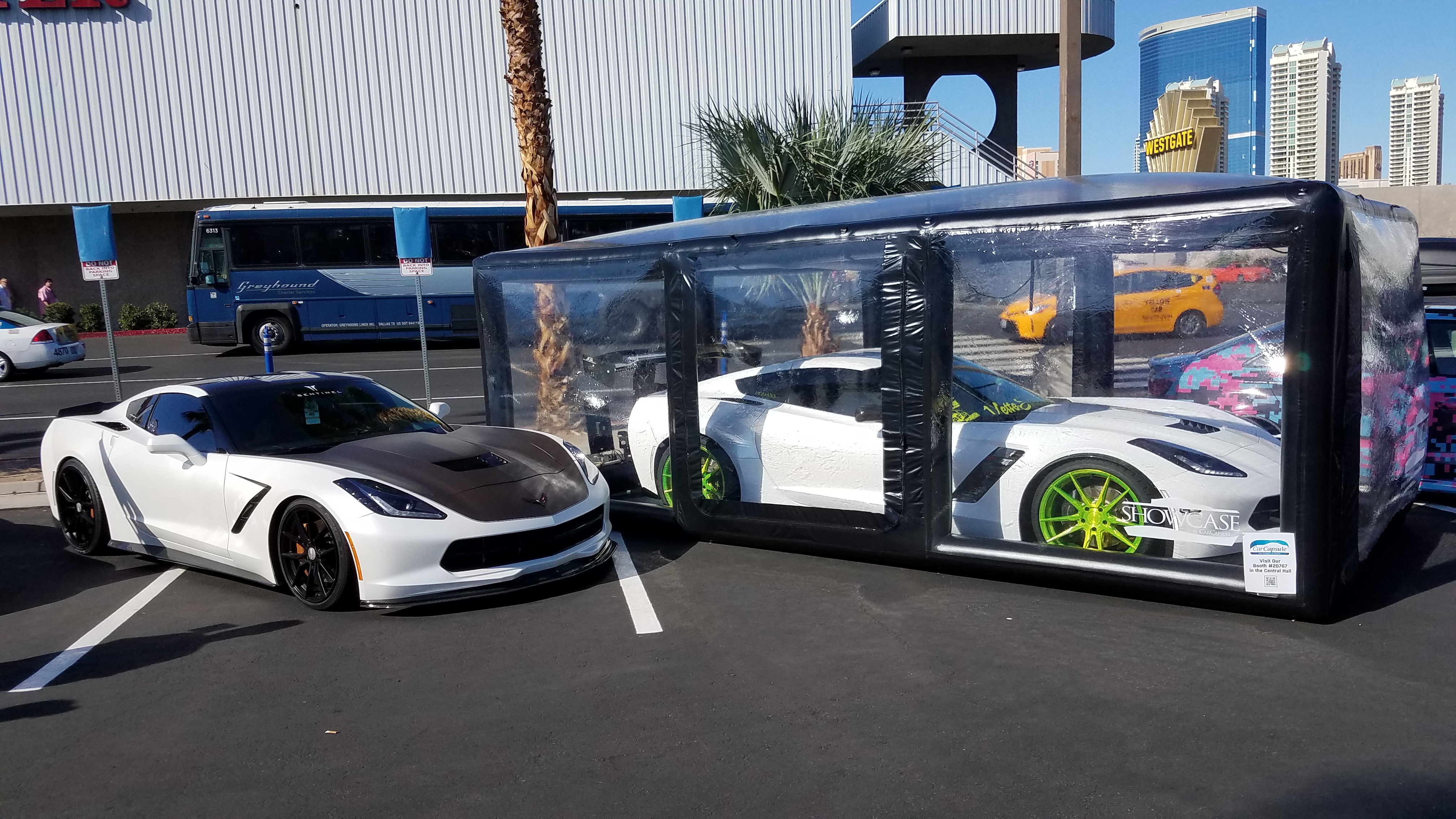 More pictures and details available at semashow.com!
Here's a picture of cars in the pits ready for a track day with Evergreen AutoX on Saturday!
More pictures, details, and results available through our Group Page or Event Page!
Here's the highlight video from our Pumpkin Smash Enduro by Shokunin Media!
The 2016 Chase for the NASCAR Sprint Cup continues at Martinsville Speedway with this Sunday's Goody's Fast Relief 500 at 1:00 p.m. ET on NBCSN. #TheChase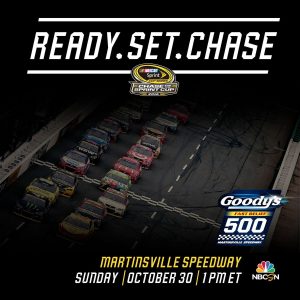 The 2016 Chase for the NASCAR Sprint Cup continues at Talladega Superspeedway with this Sunday's Alabama 500 at 2:00 p.m. ET on NBCSN. #TheChase