Friday September 23 Gates Open at 3:00 Hot Laps 4:30 – Free BBQ open at 6:30
Pit Passes are $30 and include the BBQ
You can also get your Saturday Pit Pass Friday Night.
NASCAR – $30
Non-NASCAR – $50
Legends – $40
There is no discount for Military this weekend, we will continue free military for September 24th and Oct 1st events.
Click Here for General Event Info
Cars will are to be built under the Chain and Go Rules but with Small cars not Large Cars.
Statement from Evergreen Speedway & High Road Promotions.
Our hearts are mourning the loss of our friend Ed Ritter at yesterday's Drag Racing competition.  Not only was Ed a seasoned and talented drag racer, he was a tireless promoter and ambassador of all Motorsports.  Ed Ritter was a loving husband, father, son and friend who would go above and beyond to help someone in need. His winning smile, can do attitude and passion for racing will be missed by all whose lives he touched, as well as his kindness and generosity.  Our thoughts are prayers are with his family and loved ones.
Doug and Traci Hobbs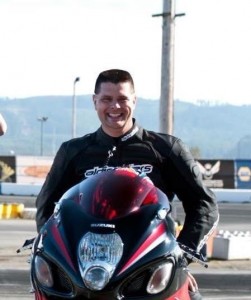 The Calm Before the Storm
Monroe, WA- Six classes of cars took to the track as part of Figure 8 Mania night this past Saturday at Evergreen Speedway, with half of the classes racing on the self-proclaimed "Most Dangerous Intersection on the Planet" and the other half taking to the 3/8's oval. The diversity of the cars racing on both tracks made for an interesting night to say the least. Several races figured in determining season championship outcomes.
Matt Sommerville is looking for his first championship in the Buzz Inn Steakhouse Stinger 8 division. With his main event win this pastSaturday, he came out of the night with a 16-point edge over Cody Hoopes, who finished third in the 30 lap main event. Former Champion Toby Jenkins finished 2nd. With 7 wins this season, Matt looks forward to the upcoming Les Schwab Championship Night on September 24th, when all of the championships will be decided. Nichole Pollard, while finishing last in the F8 Mania due to a flat tire on lap 3 looks to be a lock for at least 3rdplace in the season championship battle.
All Quenton Borresson has to do coming up on the 24th is to start the main event for the Grocery Outlet Super Stock Figure 8 class and he'll lock up his 3rd consecutive championship. The "One Armed Bandit" has had another monster year behind the wheel of the Dave Brandenburg owned Ford, and will come into the night with a 64-point lead over Eric Allison, with Brandon Florer and Bill Fleishacker fighting it out for 3rd. In the 30-lap main event on Saturday, 14 cars took to the track. Former F8 Champion Greg Scott returned to the division in the Tommy Gapp owned 32 Mopar to set the fast time in qualifying, with Borresson right on his heels. At the end of the race, it was Tony Hill first across the line, with Borresson and Scott coming up to the Angel of the Winds Winners Stage.
There was something about Zach Larson's Outlaw Figure 8 car during practice and heat races that caught this writers' attention. It seemed to have a certain sound and attitude about it, kind of letting the rest of the field know that they were going to have to contend with the #83 during the main event, and boy did it do what it intended to do! Congratulations to Seth Funden as he set a new track record of 16.180 / 83.436 MPH in qualifying. Rich Groshong and Larson won their respective heat races. But come 30-lap main event time, Larson starting mid-pack, laid waste to the field with an easy and powerful 9 second win over 2nd place Chris Curtis. Seth Funden finished 3rd. Coming into Championship Night on the 24th, Funden will have a 26-point lead over Curtis and 48 points on Chris Harrison.
In other action on Saturday night, the Northwest Pro 4 Trucks were on the 3/8's for a 25-lap main event. Cecil Howard started off the race as strong as he had been all season until mechanical gremlins found their way into the #62 truck. The trio of Doug Wilkenson, Pete Brady and Mat Greene moved up to the front with Greene and Wilkenson having a great grill to tailgate battle with each other. Defending Champion Wilkenson got the win, with Greene in 2nd and Brady taking 3rd. The NW Pro 4 Trucks are a part of Championship Night on September 24th.
The AMCA Bandit Dwarf cars took to the 3/8's for 25-lap main. The group also raced on the Sunday "Carnage Fest" event to close out the 2016 Evergreen State Fair. On Saturday night, it was Rick Taylor taking the main. Taylor, a solid 6' 3" tall gentleman climbed out of his Dwarf car and told the crowd "These are a blast to race, and although the cars are small, size doesn't matter". It was an all Taylor podium with Brian Taylor in 2nd and Steve Taylor in 3rd. On Sunday, Chuck Jones got the win, with Dale Kutson in 2nd and Brian Taylor finishing 3rd.
The Vintage Modifieds returned to Evergeen Speedway for a 25-lap event on the 3/8's. Oso Washington's Kyten Jones led the majority of the race until contact between Jones and Devin Eierman coming out of turn 2 got Jones out of shape and Eierman able to get the lead and the win. Tensions were a tad bit high when the pair came up to the Angel of the Winds Victory Stage, but cooler heads prevailed. Mike Clother finished 3rd. On a personal note, seeing the return of "Crazy Wally" Walling in his #69 Modified was the highlight of the event. Walling, a long time modified racer and supporter of the Western Washington Racing Association found his car that he raced back in 1997 on Whidbey Island a while ago and got it back together to run with the Vintage Modified group,
Coming up this weekend is Drift Con After Dark and Pro Am #5 featuring a huge car show. Then on the 16th and 17th of September, the debut of the Red Bull Global Rally Cross! This is going to be an unbelievable event that you don't want to miss. Information of this incredible 2-day happening can be found at http://redbullglobalrallycross.com/