Rookie Orientation Day Details
10am – Rookie Orientation (Under the Grandstands)
11am – Backgate Registration Opens
12pm – Backgate Opens
1pm – Track Hot
5-645 – Free BBQ
8pm – Track Cold
Pit Passes $30 – (Free With 2017 NASCAR License)
We have reached the driver limit for this event. Please contact Kevin Guthrie at [email protected] to be placed on the alternate list!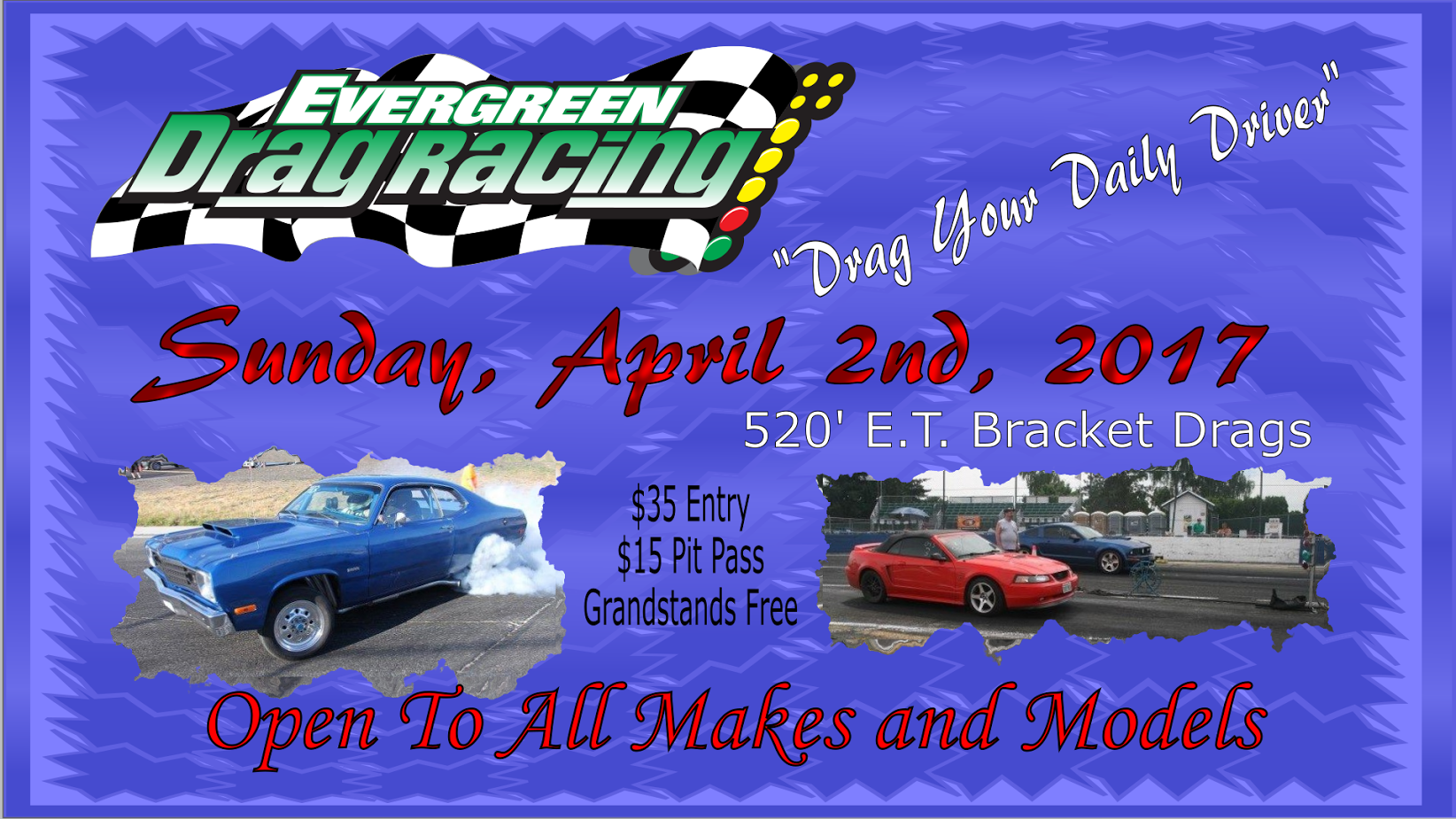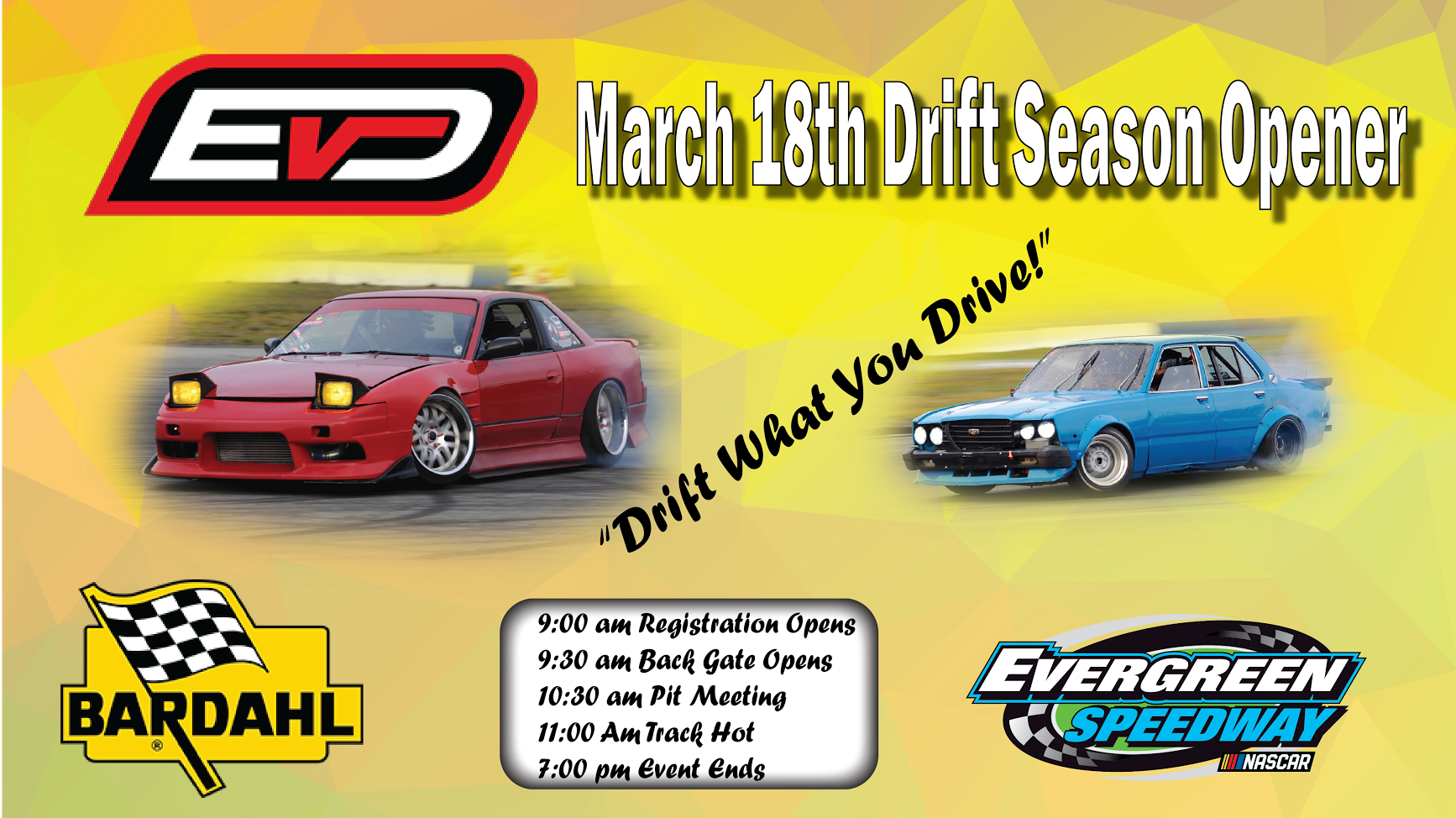 Pre-Registration is no longer available. Please sign up at the back gate on Sunday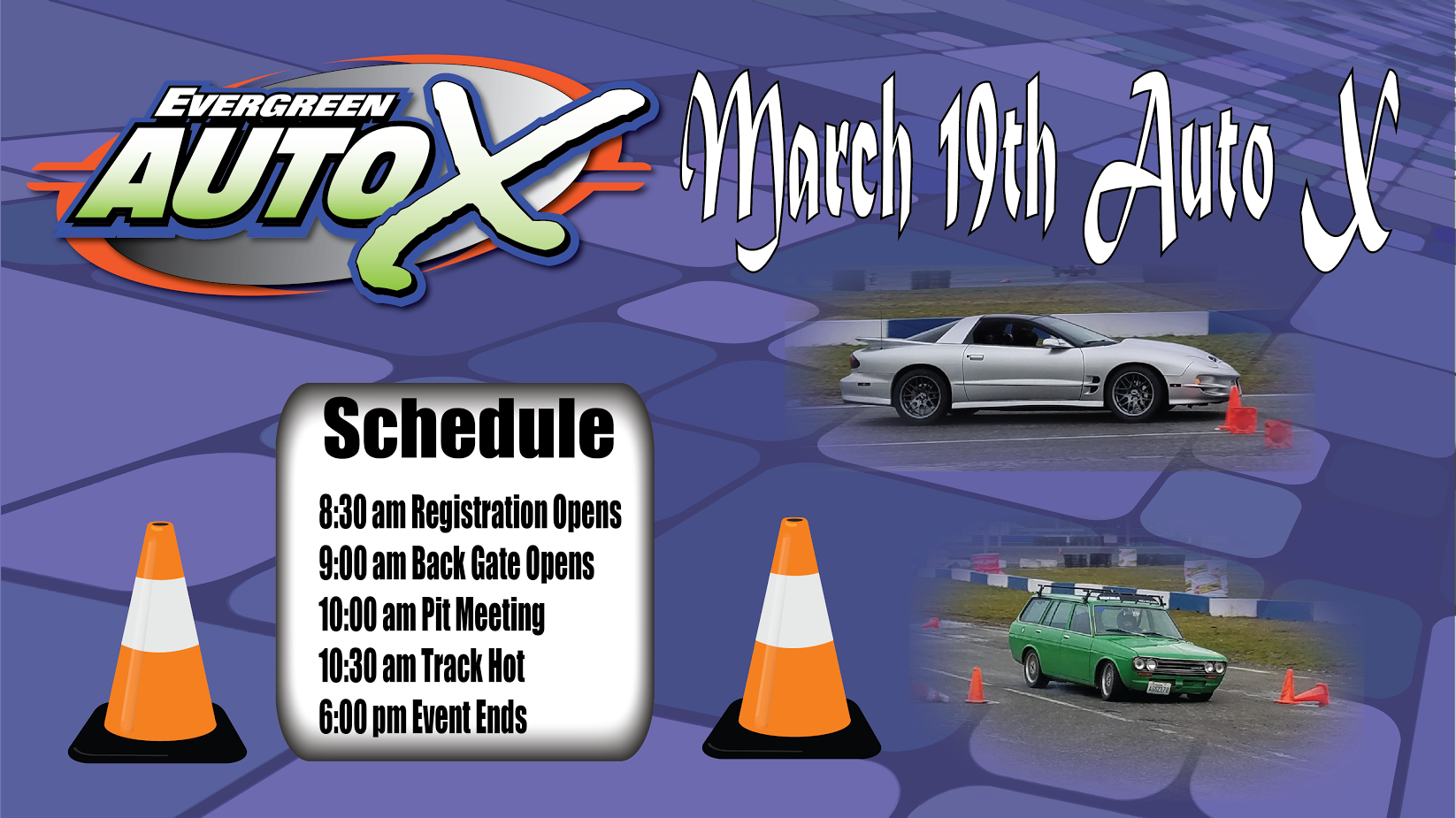 Online registration is closed! Please contact Kevin at [email protected] to confirm availability to register at the back gate the day of our event!
We had a great AutoX Event today! Results are available HERE!
Pictures and more details will be available soon!
Be sure to follow our Evergreen AutoX Facebook page!
Tickets available HERE!
Special discounted pricing ends March 12th!