10am – Rookie Orientation (Under the Grandstands)
11am – Backgate Registration Opens
12pm – Backgate Opens
1pm – Track Hot
5-645 – Free BBQ
8pm – Track Cold
Pit Passes $30 – (Free With 2017 NASCAR License)
Tickets available HERE!
Special discounted pricing ends March 12th!
Grandstand tickets available here!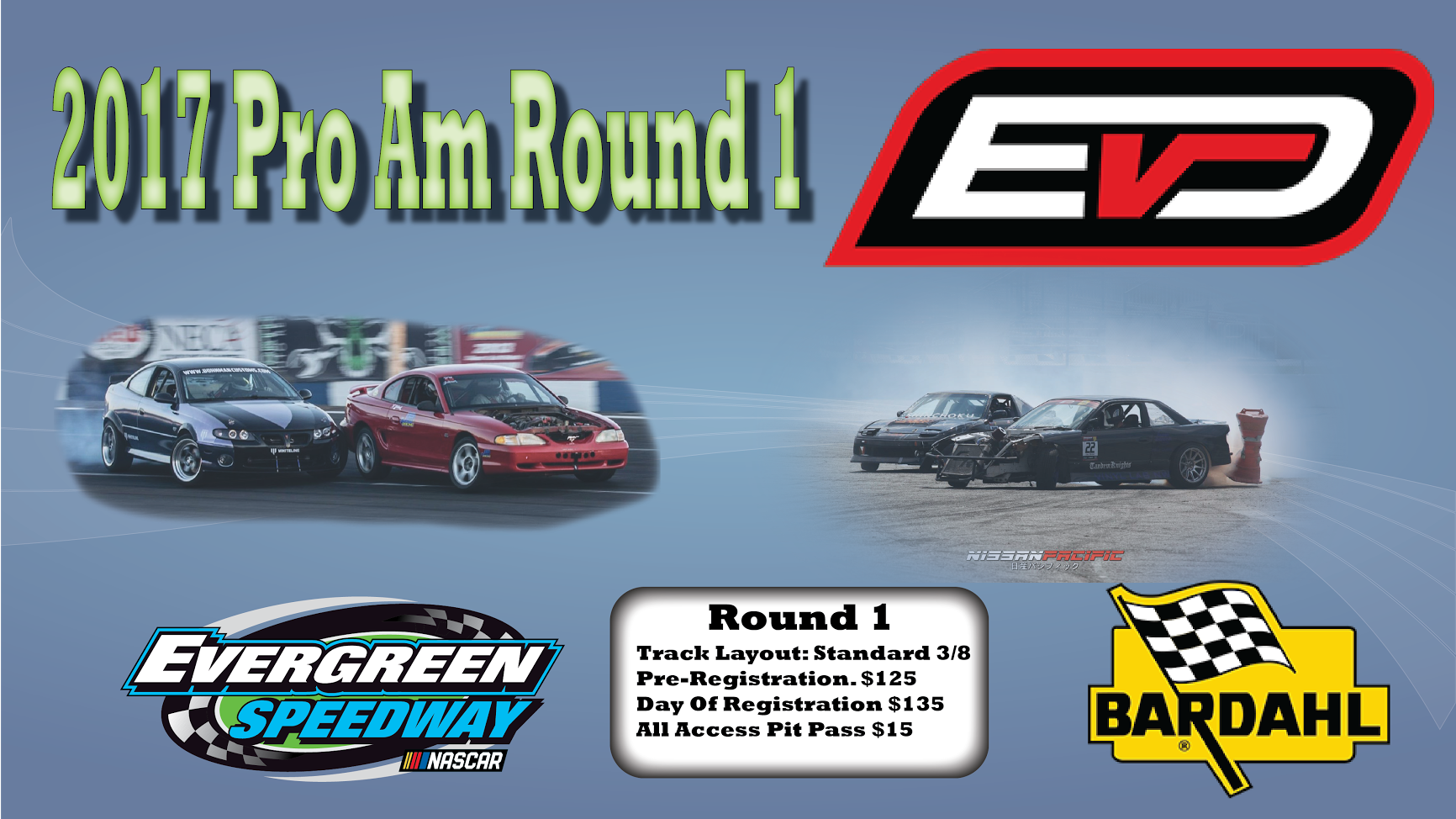 "Rookie of the Year" Registration Form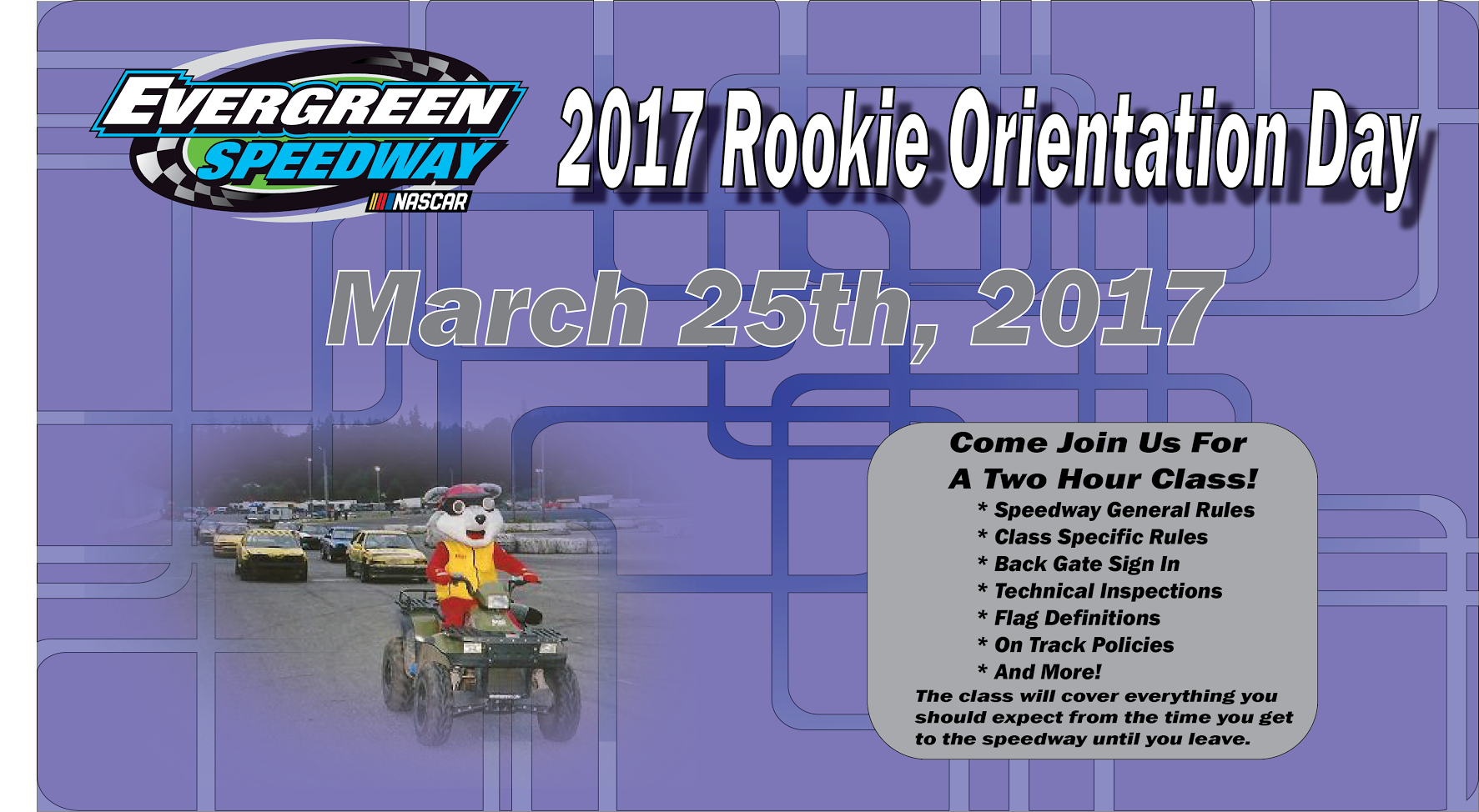 Summer Showdown Entry Forms Now Available
Once again Evergreen Speedway in Monroe, WA will host the biggest and richest NASCAR Short Track event in the country for the 6th Annual Summer Showdown July 20-22, 2017. The event has quickly become one of the most premier Super Late Model races in the country in its early stages featuring five different winners in the first five years. Drivers that have won the prestigious event have included NASCAR Truck Series Driver Cameron Haley and Georgia's Bubba Pollard who has said he will return to the Summer Showdown in 2017.
Drivers and race teams can now visit www.Evergreenspeedway.com for entry forms along with the 2017 event schedule. Pit stalls will be assigned as entry forms are received. Also a discount is offered for drivers on early entry forms.
The winner of the 2017 Summer Showdown will take home a minimum of $25,000 with possible additional bonus money that will be announced in coming months. The event has drawn an average of over 42 cars every year since the inception with that number growing each year.
The race has been held in June every year but was moved to July, allowing more drivers to compete in the event.
"When we started this event we wanted it to grow and become a must see race in the country." said Evergreen Speedway President Doug Hobbs. "The drivers and fans have responded coming from all over the country each year. We found a weekend in July that does not conflict with any NASCAR Truck Series, NASCAR K&N Races or any of the major west coast Super Late Model Series and believe this will grow the event more for 2017."
In 2016 Tayler Riddle became the first Washington State driver to win the race in three years. The Naches, WA young gun knows that it will be very tough to defend his Summer Showdown win.
"We came really close in 2015 but fell a little short and last year we had a great car and that field was really tough." Said Riddle. "It seems like every year more and more drivers from around the country are coming and I know that it's going to be tough to get the win for a second time but that has been our goal from last year to be the first two-time winner."
The Summer Showdown is one of six Budweiser Crown Series races at Evergreen Speedway in 2017. Over $240,000 will be awarded over the six race series.
Evergreen Speedway is located in Monroe, WA, on the Evergreen State Fairgrounds and is operated by High Road Promotions owners; Doug and Traci Hobbs. Evergreen Speedway is Washington state's only NASCAR track and is also home to international touring series, Formula Drift and Red Bull Global Rally Cross.
For More Information or to purchase tickets visit www.evergreenspeedway.com or call 360-805-6117.
Here's the TOP 3 Finishers in our 2017 Snowball Enduro
Presented by Interstate Batteries!
1st- Mike Jensen/Toby Jenkins
2nd- Daniel Walker
3rd- Dawson Cox / Matt Somerville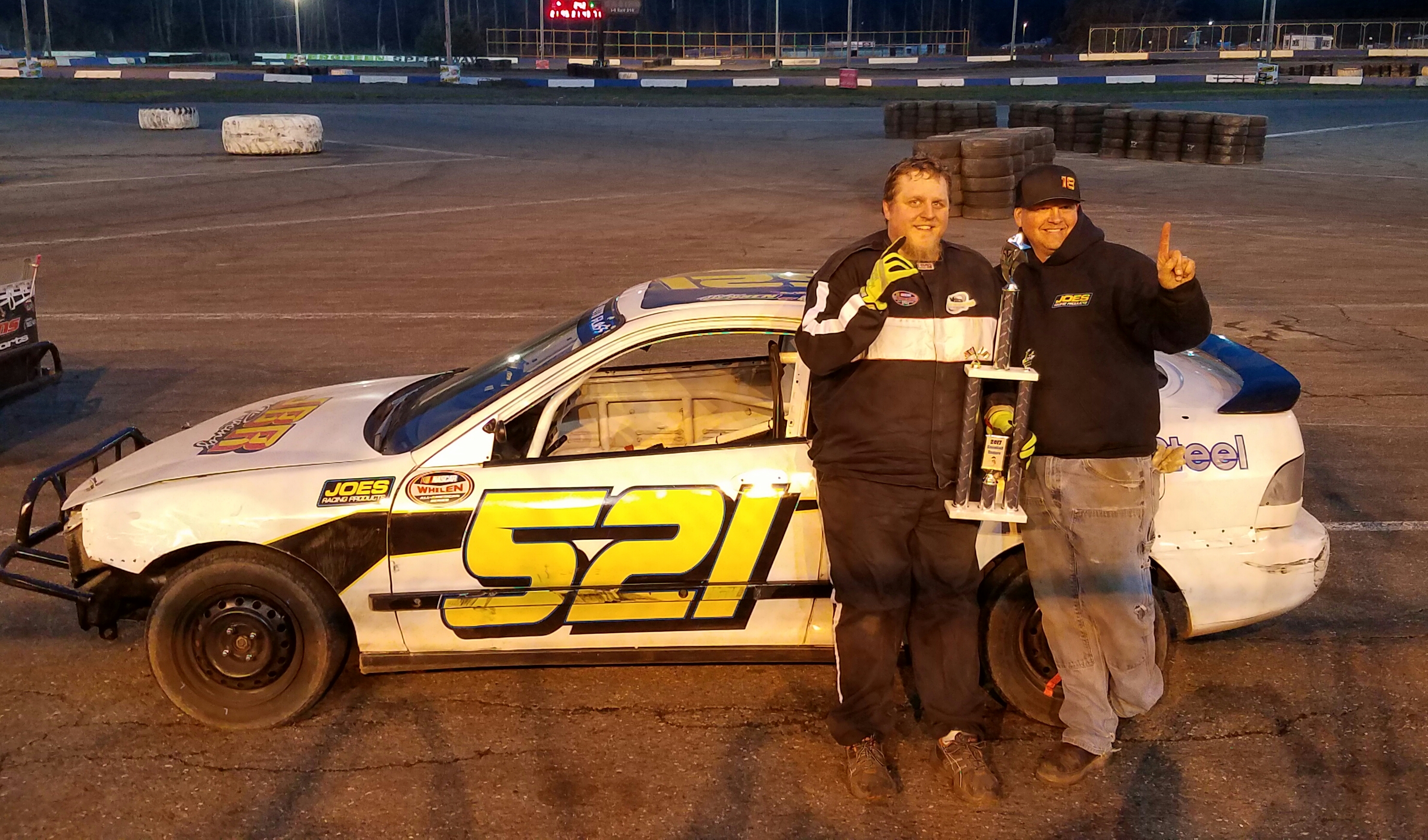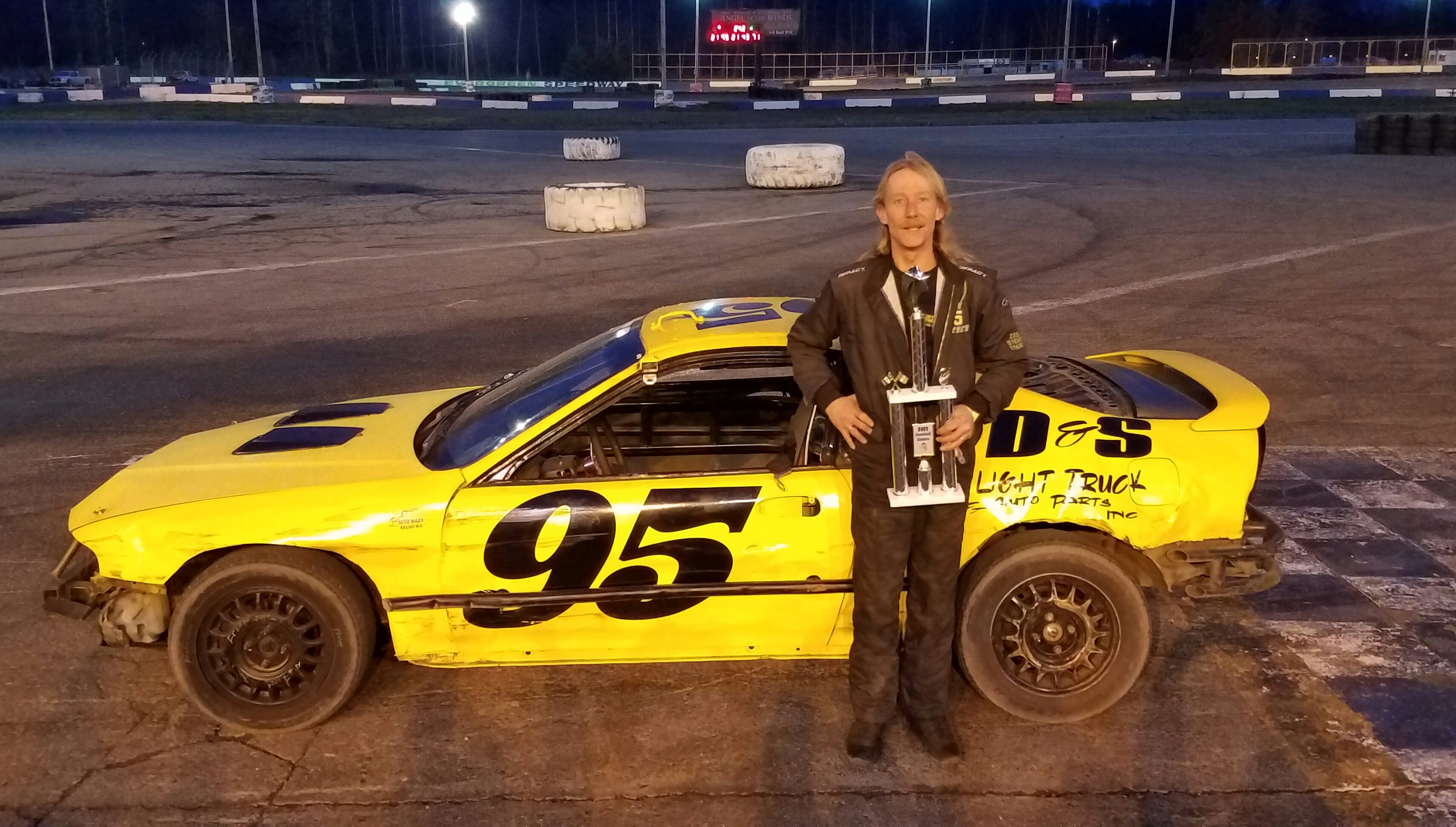 December 16, 2016
For Immediate Release:
Evergreen Speedway Promotions and Additions to Award Winning Staff.
Evergreen Speedway is very proud to announce the promotion of Kevin Guthrie to Director of Motorsports. Kevin has been serving as our NASCAR Technical Director as well as our Evergreen Drift and Evergreen AutoX Director. Kevin will oversee all motorsports platforms. He will handle all day to day operations including overseeing safety, technical, rules and race procedures for all divisions.
Working closely with Kevin, will be our new NASCAR Race Director, Jay Carpenter. Jay will also be taking over Drag Racing Director duties beginning this season. Jay brings NASCAR and S.C.C.A. racing experience as well as high level sports officiating skills. Jay will be supported on the NASCAR series with new corner spotters and a new Assistant Race Director.
Another key addition is Jeremy Anders. Jeremy will be the new Media & PR Director as well as Lead Announcer.  He will also oversee Group Ticket Sales, and assist with Sponsorship and Marketing. Jeremy's experience at the Town Center in Wenatchee and the Wenatchee Wild Hockey Team are the perfect complement to our continued effort for top customer service at Evergreen Speedway. Having grown up in racing, we welcome his experience and dedication to motorsports announcing.  His previous announcing experience includes Wenatchee Valley Super Oval, NW Super Late Model Series, Speed51.Com.
Steve Mortland will be joining Jeremy in the announcer booth for various events, as well as taking on new responsibilities for on line streaming, pod casting, recording driver interviews and other specials to reach our ever-growing worldwide audience. Steve will also be hosting a weekly race chat pod cast for the Pacific Northwest region.
Nicole Gruendl rounds out our front office team.  Her duties include Marketing Assistant, Driver Liaison, Special Events & Catering Coordinator.  Nicole has 20 years' experience in Marketing, PR and Public Speaking/Coaching.  She has a passion for all things automotive, and is a member of the Harley Davidson community.
Evergreen Speedway is located in Monroe, WA, on the Evergreen State Fairgrounds, and is operated by High Road Promotions owners Doug and Traci Hobbs.  Evergreen Speedway is Washington state's only NASCAR track and is also home to international touring series, Formula Drift and Red Bull Global Rally Cross.
For more information, contact Doug Hobbs 425 268 9994 or [email protected]
It was an exciting night of racing at the Evergreen State Fair as all the main events produced dramatic results. Tyler Tanner cruised to a two car length win Saturday at Evergreen Speedway over Shane Harding and Andy Sole,  who matched his best run this year. Every bit as crucial as his second win of the season, Tanner picked up 22 points on leader Mike Holden who exited to the pits early for lengthy repairs.  The pair go into championship night with a mere 10 point spread. The battle is far from over, as Tanner historically has been superior on the big 5/8, but Holden picked up the first win of his career on the track just one week before. Only a top 5 finish will secure the title for Holden if Tanner carries his momentum to the close of the 100 lap finale.
Doni Wanat and Molly Helmuth brought the field down for the green for the final time on the 3/8 oval for 2014. Wanat surged into the lead with Brandon Scheiber in hot pursuit to close out lap one. Despite a couple strong challenges from the Genie Chevy of Shane Sawin, Wanat held the point through an early caution that collected Helmuth and her Frontier Communications Late Model into the front stretch wall. On the restart, Sawin grabbed the lead by a nose, but couldn't hold it through the first turn and Wanat came roaring back down the back stretch. Meanwhile Tanner, Holden and Harding were working their way through traffic after the 8 car invert. Tanner took over third on lap 6 and Holden got by for the spot 10 laps later. Holden didn't waste any time and driving like there's no tomorrow, set his sights on Sawin, who was already applying heavy pressure to Wanat for the lead.  Sawin looked inside for several laps before connecting with the back edge of Wanats bumper, spinning him out of the lead as they came down to complete lap 22 of the 125 lap grind.  Sawin received a black flag for his aggression, but was headed to pit road anyway to repair a rear tire flattened by Holden, who also collected the front stretch fence in the melee.
With the top 3 now out of the picture, Tanner inherited the lead with Harding in tow and never looked back.  After starting dead last, Andy Sole made his way through the early carnage to settle into the top five, eventually disposing of Peter Link and Jason Kooy for third. Sole took over second from Harding for several laps after a lap 75 restart, but wasn't able to hold it to the finish as Harding slipped back by to complete lap 90. Harding kept Tanner in his sights but never mounted a serious challenge and they crossed the line a couple car lengths apart with Sole right behind. Joe Constance and Kooy rounded out the top 5.
In other action, Trenton Moriarity held off Bobby DeYoung for his fourth win in his rookie season  in the Foster Press Mini Stocks and the two head into championship night tied for the lead in overall points. Lance O'Grain outdueled Jessica Gray in the closing laps of the Stinger 8 main to secure his first win of the season. The two traded the lead several times in the final three laps, with O'Grain squeaking by on the inside of the final turn for the win. In Vintage Modified action, Jim Palmer ran last for 29 straight laps, then slipped by everyone for the win coming out of turn four! First Bobby Wheeler Jr. and Kyten Jones got together for the lead in the closing laps, then on the final turn, Robert Rux collected leader John Mustered. Tom Smitham couldn't avoid and the trio gathered up Rux who was charging back through the field. Mike Clother and Jones slowed to avoid and Palmer slipped by everyone to collect the victory! Next up is Championship night for 100 laps for the Super Late Models on the 5/8 oval along with the Street Stocks, Mini Stocks, Hornets and the Pro 4 Trucks.